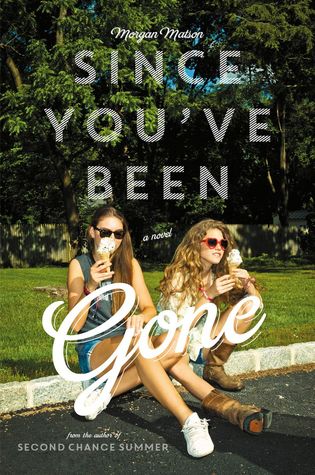 The Kidliterati Ten is an interview series with young readers. We ask them about a favorite book and hope that you enjoy their answers.
Tell us a little about yourself: what is your first name, how old are you, and what is your favorite flavor of ice cream?
Jessica, I'm 14, and my favorite ice cream flavor is peanut butter cup.
What book did you read and why did you choose it?
Since You've Been Gone by Morgan Matson and I chose it because I loved the author's other book.
Can you describe this book in one word?
What was your favorite part of this story?
When she got the list from her missing friend.
If you had a problem similar to the main character's problem, what would you do?
I'd immediately turn to other friends for help.
What would you say to your best friend to convince them to read this book?
It's a happy book and a realistic story.
What do you think about the book's cover?
Perfect for the book and main character.
Would you want to read another book about these characters? Why or why not?
No, because their story ended and I wouldn't want to change the ending.
Can you name another book that reminds you of this one?
This had the feel of most of Sarah Dessen's books.
If you could ask the author one question about this book what would it be?
How did you come up with the idea for the adventure list?
Check out this great interview with the author where she shares some insight into what inspired her to write Since You've Been Gone and the list included in the story.
****Thank you, for sharing one of your favorite books with us, Jessica!****
The Pre-Sloane Emily didn't go to parties, she barely talked to guys, she didn't do anything crazy. Enter Sloane, social tornado and the best kind of best friend—the one who yanks you out of your shell.But right before what should have been an epic summer, Sloane just... disappears. No note. No calls. No texts. No Sloane. There's just a random to-do list. On it, thirteen Sloane-selected-definitely-bizarre-tasks that Emily would never try... unless they could lead back to her best friend. Apple Picking at Night? Ok, easy enough.Dance until Dawn? Sure. Why not? Kiss a Stranger? Wait... what?
Getting through Sloane's list would mean a lot of firsts. But Emily has this whole unexpected summer ahead of her, and the help of Frank Porter (totally unexpected) to check things off. Who knows what she'll find?
Go Skinny Dipping? Um...
--Rebecca